Joe Schwab recognized for outstanding leadership by Puget Sound Business Journal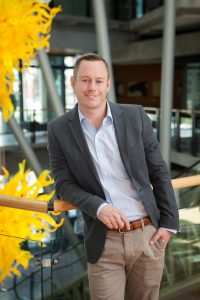 We are delighted to announce that Joe Schwab, Uniplex CEO, will be recognized for his outstanding leadership this week at the Puget Sound Business Journal Family Symposium. This event will be held on Friday, February 1, 2019 and will, among other program highlights, honor a select group of outstanding local leaders.
The purpose of the Symposium is to recognize "talented leadership at the region's most innovative and fast-growing family businesses" and in 2019, for the first time, the program will also include "Family Business C-Level Leadership Awards." These awards will be "presented to top executives whose leadership has contributed to the success of their businesses" explains the Puget Sound Business Journal's event page.
Congratulations, Joe!
We are so proud to work with you to bring the best in residential and commercial construction – as well as multifamily tenant improvement and insurance restoration services – to our clients in Seattle, the Eastside and throughout Puget Sound.